Discussion Starter
•
#1
•
I've had & used this Rockford/Fosgate box for over 15 years
Always powered by a small 45X45 Sony Mosfet amp
Finally, after almost 2 years, I installed this into my 2010 Soul
Amp is mounted behind the trim panel opposite side from factory amp location
Wired to the rear speaker lines after the factory amp, since this is a "full" range speaker box I used the rears,
Also give's me complete fader control,
Also lets the front speaker lights flash like I like,
Also if I want/need space I can just disconnect the speaker box & factory stereo operate's exactly same as before,
Also ran enough speaker wire so I can put the Spk box on the roof for tailgating party's
This small Sony amp drive's this box soooo gooood it's unreal !!
Why I waited so long . . . . I don't know !
- - - Picture of Rockford/Fosgate Box facing out the rear ( Usualy face the box forward ) - - - -
.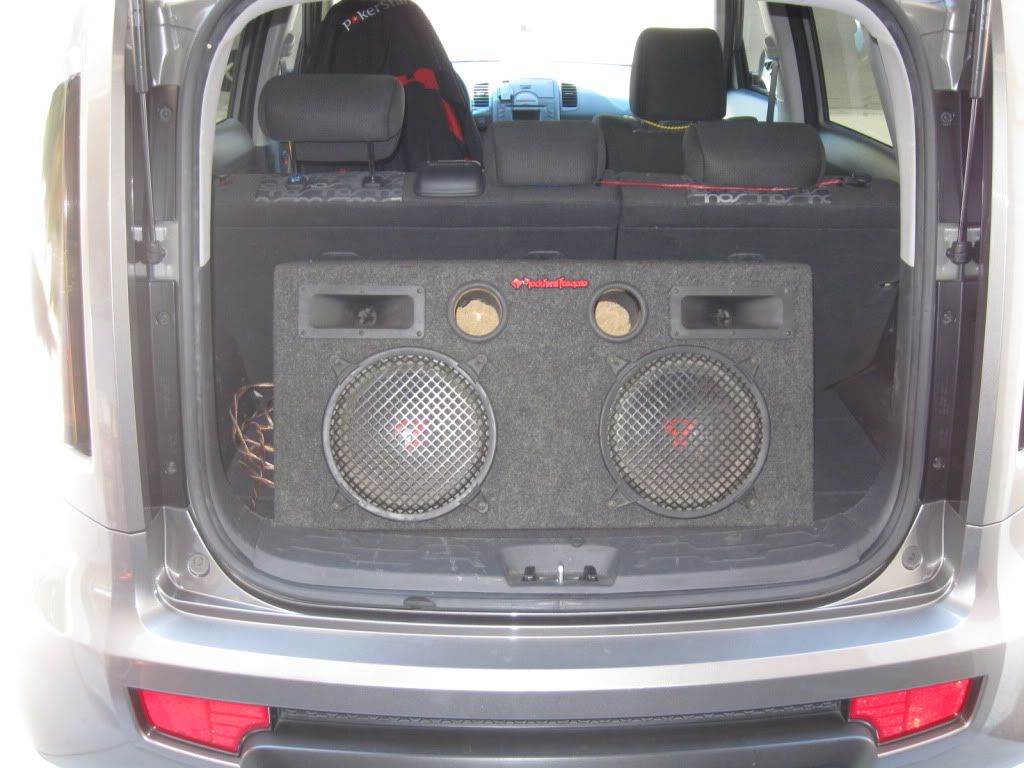 - - -Box looking from front toward back with back hatch closed, rear seats down (Bass is better with seats UP ! ) - - - -
.