Max Power's Kia Soul project (updated 21/08)
Hi, I'm Alex and I'm a writer on Max Power magazine, a UK title for the modified car scene. We've just got a new project car I figured you guys may be interested in, yep it's a Kia Soul!
Ours is a pre-production model, so it's not really UK spec. It's got heated seats and an electric sunroof for starters. Plus there is no texture to any of the interior trim, which we'll be sorting soon, and the seats have an LCD-style SOUL logo which glows in the dark.
Before we got our hands on it, the Soul was used to test suspension setups for the UK market. It was even in one of Kia's press shots, this is our car under wraps.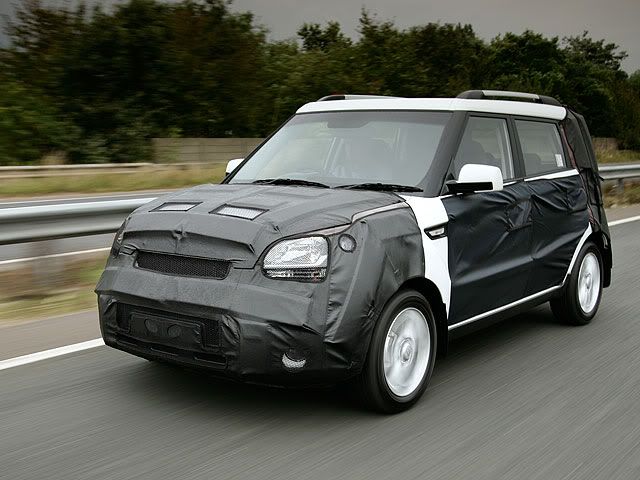 In our hands, we didn't waste any time getting started. The Soul was whisked over to Rimz Inc in Peterborough for tinted rear windows within a few days of having the keys.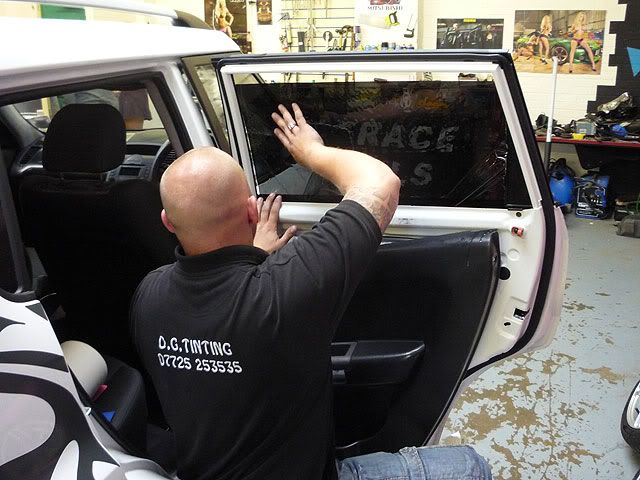 Then we decided the standard rims had outstayed their welcome, so these were ditched...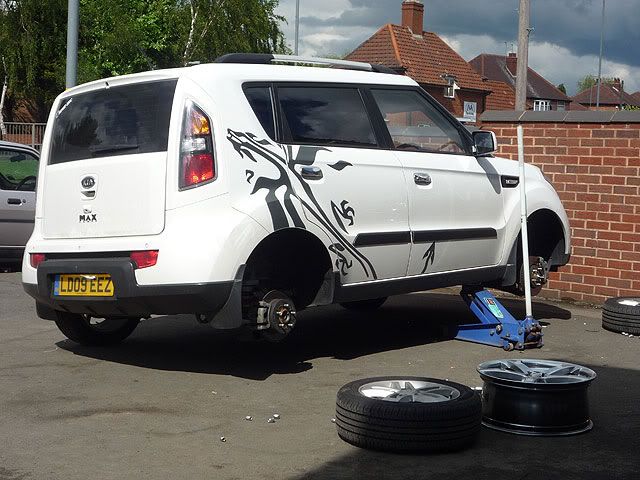 ...in favour of 20x9.5 Wheelmania Jade R wheels, which we'll be changing the colour of shortly...
This was two days before the Modified Nationals show, and the Soul made its first appearance here parked just outside our main stage.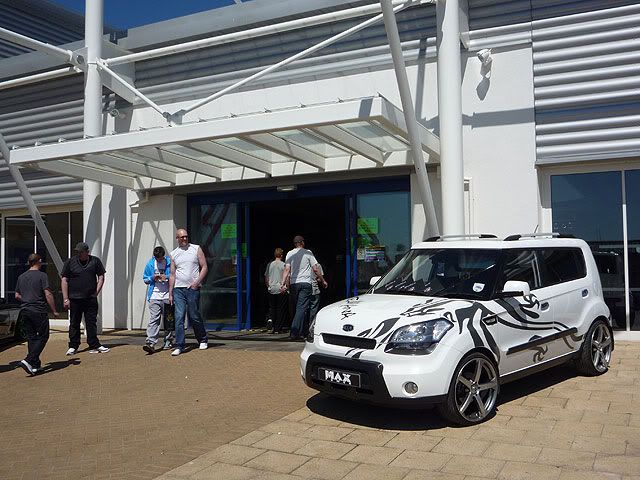 That same weekend it came to the rescue of a couple of our promo girls whose car had broken down.
And that's about as far as we've got, there's plenty planned but mid show season it's difficult to get any time to do it. Here are some pics from a couple of days ago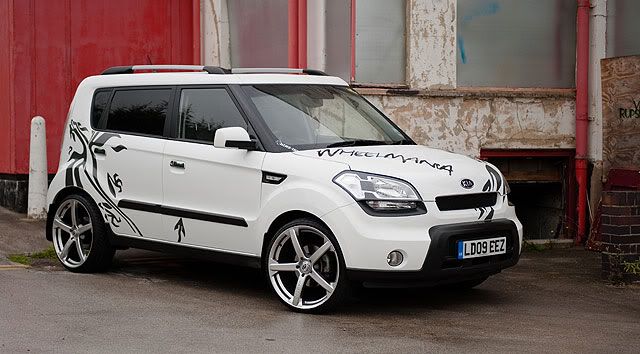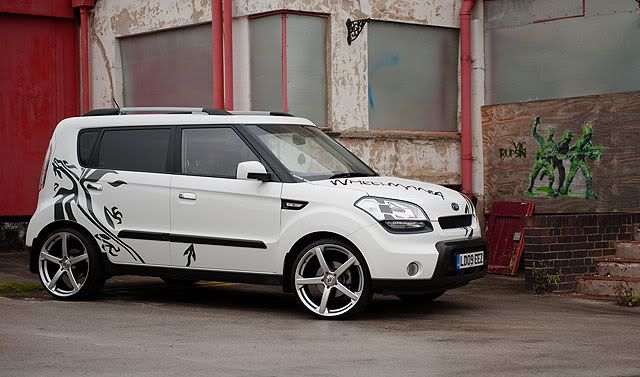 Engine, suspension and bodywork to come!