Discussion Starter
•
#1
•
This is a small writeup on changing plugs on a 2010 kia soul 1.6 gas. The whole process is rather straightforward and with proper tools takes about 15-30 mins.
First is to gather tools and the sparkplugs. You will need a 10 mm socket, a deep well 5/8 spark plug socket, a 6 in extension and of course the ratchet. next is the spark plugs (either the stock champion copper rer8mc or in the case of what i used denso ixuh22 iridiums) and lastly some anti-seize.
And on to the writeup.
First obviously raise the hood to get a view of the coil cover and notice the four bolts around the perimeter. These bolts are 10mm.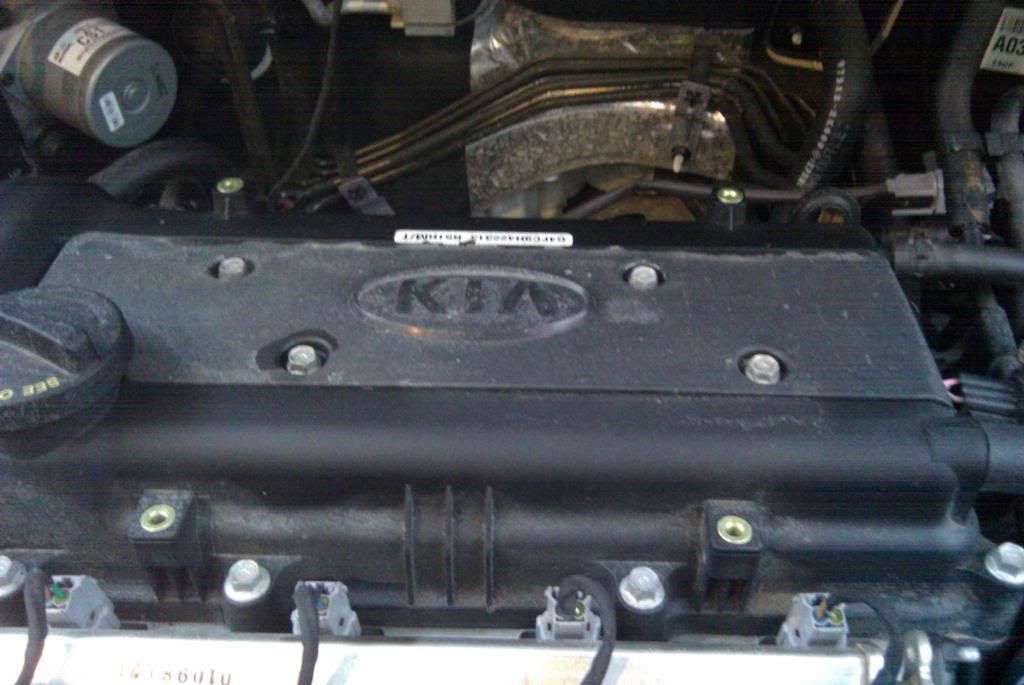 We need to remove these four and place them out of the way (i use the cowl perfect little bolt holder), and then the cover simply lift right up. underneath this lies the four coils, one per plug.
These as well are held down by 10mm bolts similar to the ones used on the cover, but do take note that these bolts use a lockwasher whereas the cover bolts do not. Again remove the bolts and put them aside.
You may notice that there are connectors on each coil and be tempted to remove them, this is not necessary.
Next after all four bolts have been removed starting from the passenger side pull each coil off of it's respective plug.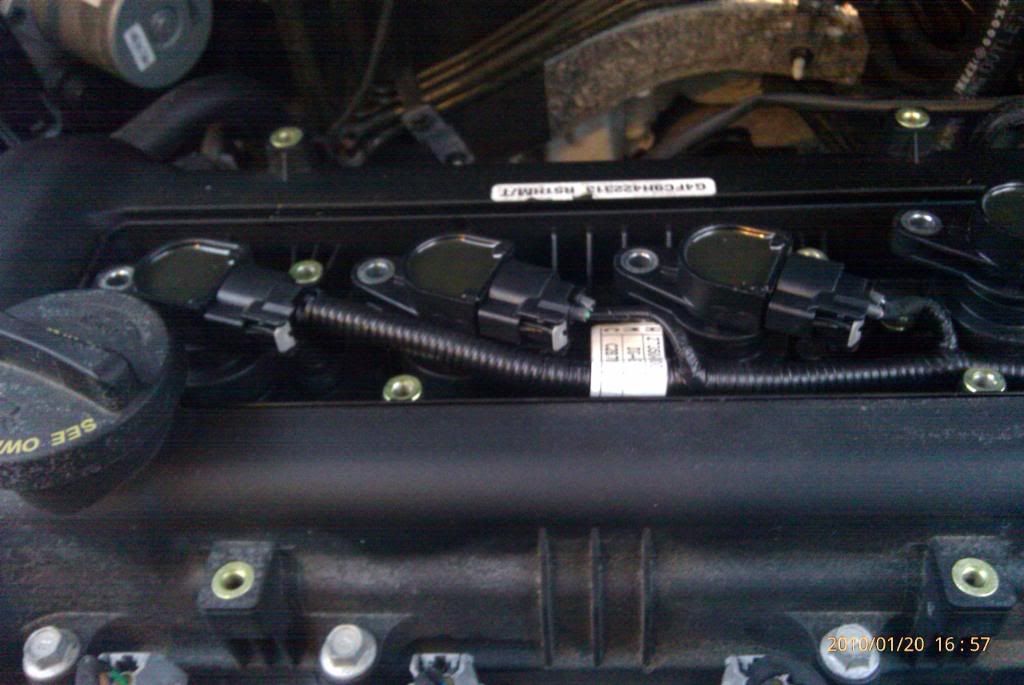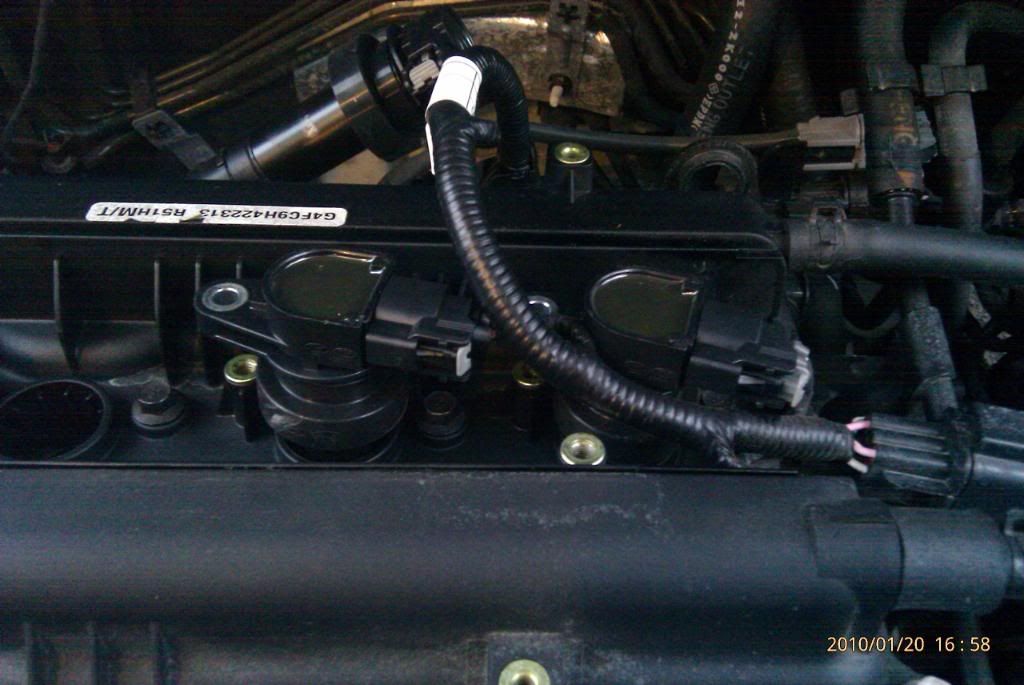 After all four are out of the way it is then just a matter of taking the plug socket extension and ratchet and then removing each plug.
we then replace them with these.
One must not forget that you need thread anti-seize at this point. I simply dropped these in put the ratchet down the plug hole turned the rachet counter clockwise until i hear a slight click (seating the plug to avoid cross threading the soft aluminum) and then tighten. Instillation is the reverse of removal.