Here's a look at my modified 48x20 Pro Series cargo carrier I got from etrailer. In stock form, it's only 20" wide, not wide enough for your ordinary lawn mower. My goal is to modify this to make it a bike carrier also.
Not my handy work. Done by a guy near Omaha, RPDesigns.
I forgot to take a picture showing it's original dimension. Here's what it was..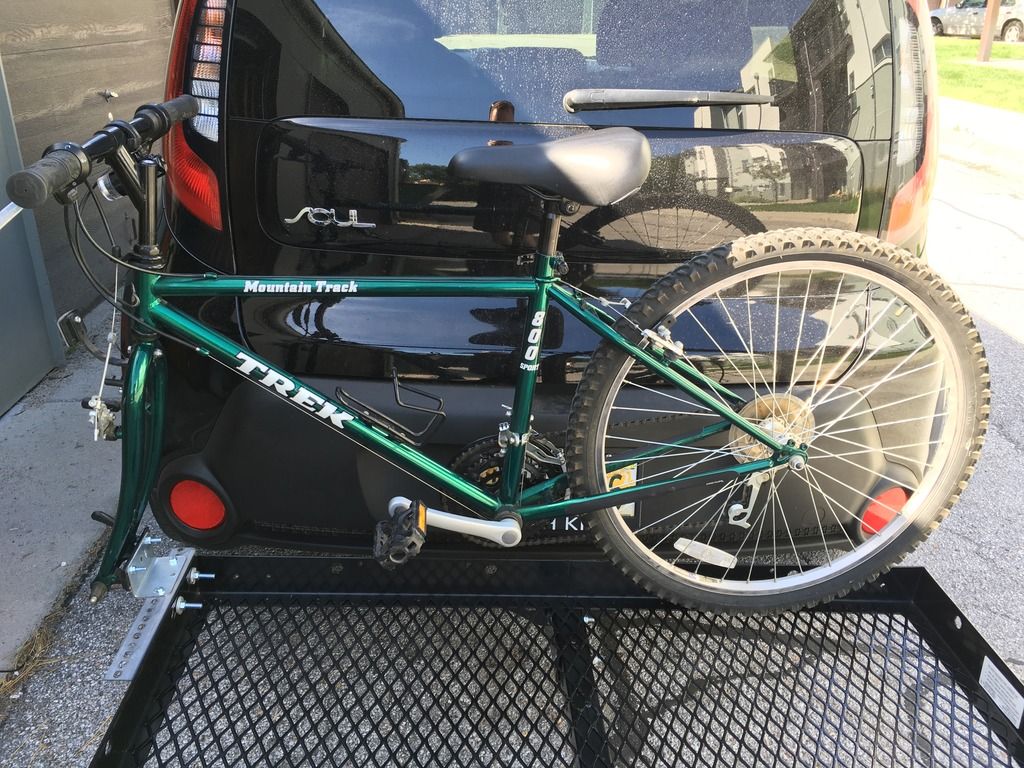 now it's this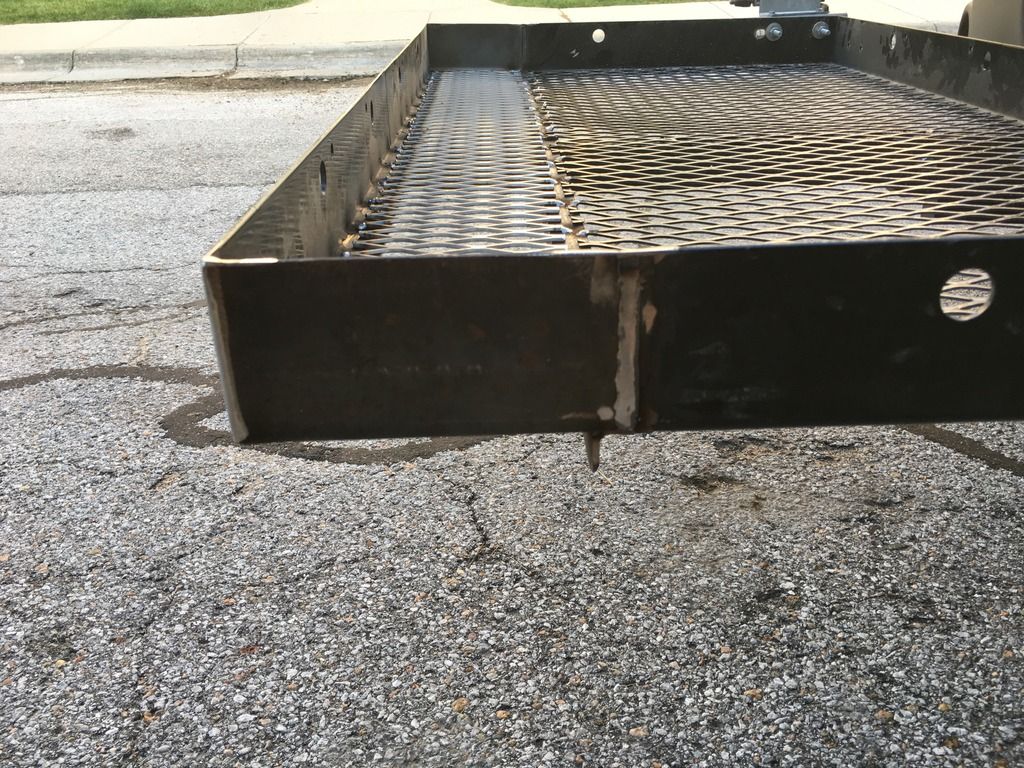 Here's the first bike mounted, I have two more mounts to get squared away. I will also paint the newly added portions too.